We don't need spectators in wealth creation – President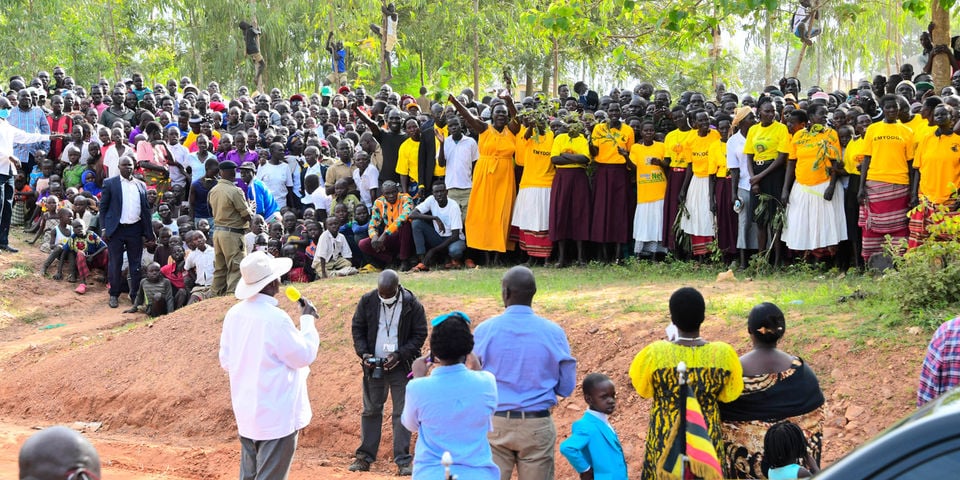 President Museveni has called upon all Ugandans to play a part in wealth creation for Uganda to achieve collective development and prosperity.
Addressing leaders in Arua District as he began his tour on investment and wealth creation in West Nile on Tuesday under the theme: "Securing your future through wealth creation and shared prosperity", the President revealed that while the money economy has grown from 4 percent in 1969 to 68 percent currently, there is still a lot to be done. He called upon Ugandans to join the money economy.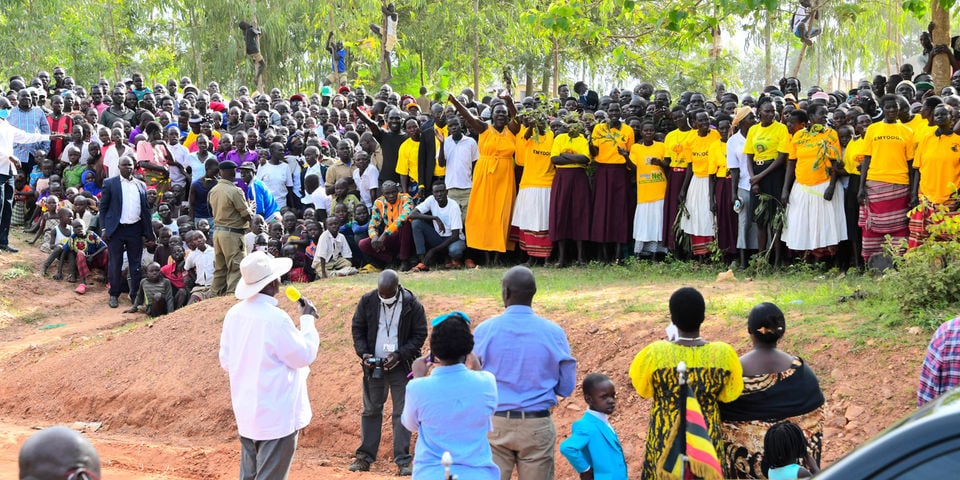 President Museveni addresses an audience in West Nile on Tuesday. PHOTO/PPU
The President calls upon all Ugandans to be part of the drive to alleviate poverty.