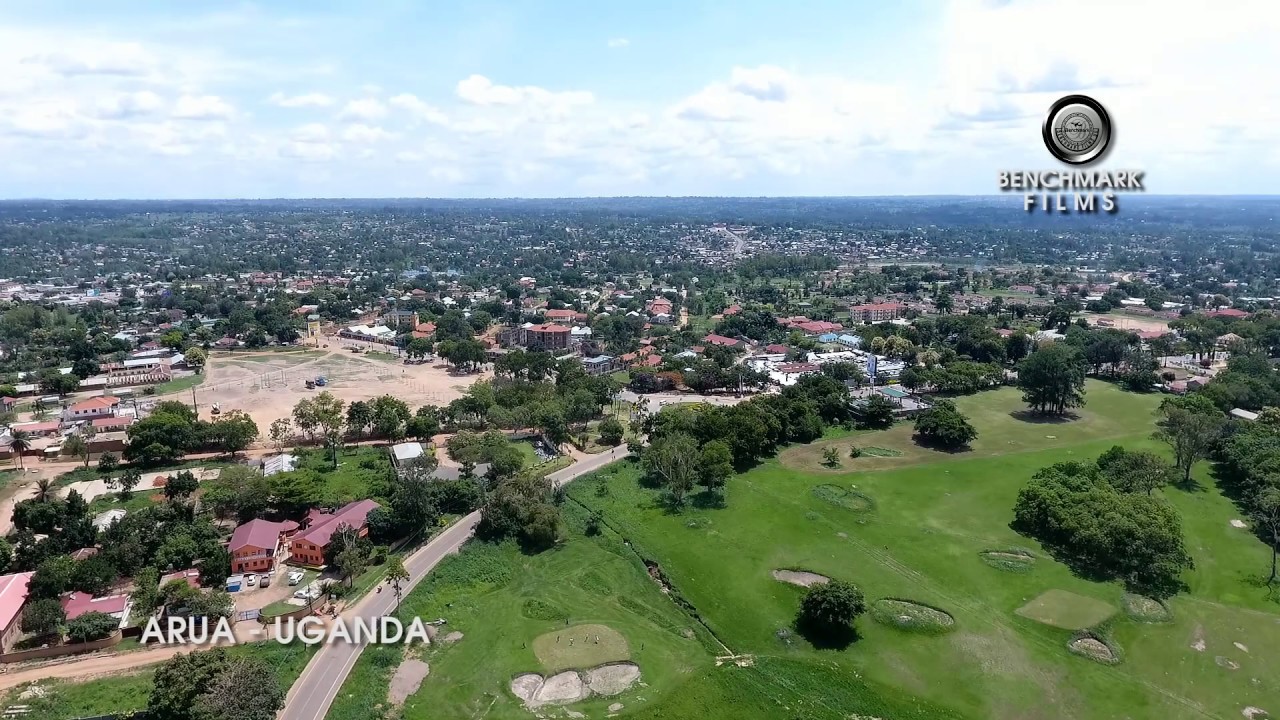 City Overview
Arua City is one of the newest cities established by Parliament of Uganda on 28th April 2020 as a Regional City for West Nile sub region, and became operational on 1st July 2020. It lies in the North Western Corner of Uganda between latitude 030 10'N and 300 50'N and longitude 300 30'E and 310 30'E.
It is bordered by the Democratic Republic of Congo on the west, Maracha District in the North, Terego District in the East, Arua District and Madi Okollo District on the South and South East respectively. Arua City is 75km from South Sudan to the North.
Arua City headquarter is 520 Km north of Kampala, Uganda's Capital City.
Located at the confluence of a trade route between Uganda, South Sudan and the Democratic Republic of Congo, Arua City is a hub of trade and commerce with vast investment and tourism opportunities.
Population
According to the 2014 National Population and Housing Census final report by Uganda Bureau of Statistics (UBOS), Arua City had a population of 309,052 where Arua Central Division had 61,962 with 10,202 Households and Ayivu Division Population was 247,090 with 46,380 Households. The 2020 Arua City Population is projected at 361,400.
Citizenship
Arua city comprises of diverse ethnicities and races including Lugbara, Alur, Kakwa, Madi, Indians, Sudanese, Congolese, Bantu, Langi, Acholi etc. However, the Lugbara are the dominant tribe. In terms of religion, majority of residents in Ayivu Division are Christians, while the Muslims are dominant in Arua Central Division.
Topography
Topography of the City is characterized by fairly flat land with spotted hills and valleys The most notable hills are Arua hill, Awindiri hill and Bogolobi hill whereas the notable valleys area River Enyau, River Osu and River Oli which are seasonal and mainly supplied by rainwater.

Rainfall
The City receives a total rainfall between 900mm to 1,500mm per annum and the temperatures range from 210C to 320C. Arua City has a bi modal rainfall pattern with light rains between April and July and wettest months are normally August and September which receive Heavy Rainfall approximately 1200mm. In dry season (December – March) temperatures remain above 390C. This normal pattern of rainfall has been fluctuating in the recent past with delayed rains in March and at times extended rainfall into December and January which are usually expected to be dry.
Soils
The City has mostly loamy soils with spotted rocky and sandy soils along River Enyau especially in Otrokotroa and Enyau cells in Kenya Ward, Central Division. These soils have fine texture with loose structures, which are easily eroded and leached. The soils are fertile that promote small-scale farming especially along the valleys and the slopes of the hills

Water
The major source of safe water in Arua City is Tap water (supplied by National Water and Sewerage Corporation - NWSC), springs and bore holes
Economy
The strategic location of Arua City at the confluence of a trade route between Uganda, South Sudan and the Democratic Republic of Congo facilitates cross border trade, labour mobility and information flow. The improved road network has increased the volume of trade within the region as well as across the borders. The city is poised to be a regional trade hub. The economy is well-supported with a good road network connecting to other cities like Gulu and Kampala as well as a busy airfield serving South Sudan Uganda and DRC.
There are small scale industries which include joinery, tobacco processing, wineries, bread baking, maize milling, welding, carpentry and joinery.
Electricity Supply
In Uganda, the standard voltage is 240V. However, electric appliances from countries whose standard voltage is between 220V-240V can be used. The power sockets are three-pin, square, type G.
City Contacts
Department

Email

mayor@aruacity.go.ug

deputymayor@aruacity.go.ug

townclerk@aruacity.go.ug

deputytownclerk@aruacity.go.ug

info@aruacity.go.ug